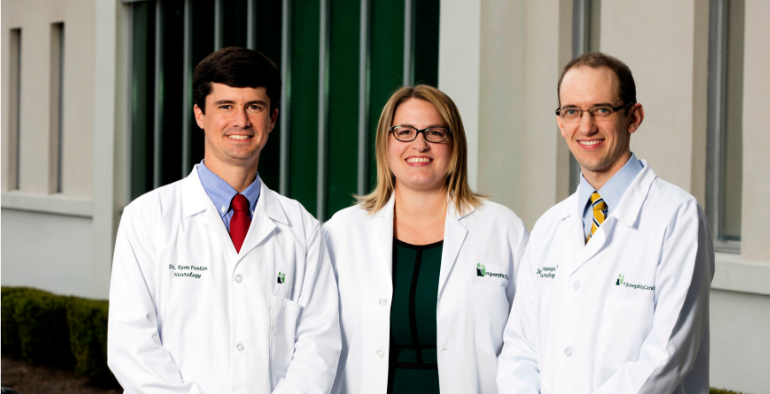 St. Joseph's/Candler Physician Network – Neurology offers three of the region's best neurologists plus the full support of the St. Joseph's/Candler Institute for Neurosciences.
Our goal is simple: Giving you back the quality of life. From strokes to migraines to movement disorders, if you choose or are referred to one of our specialists you can rest assured they have the expertise to help you get better.
Neurology is the branch of medicine that deals with the anatomy, functions and organic disorders of the nerves and the nervous system. Neurologists are medically trained to diagnosis and treat a number of conditions that affect the brain, spinal cord, peripheral nerves, central nervous system and muscles. Our neurologists are:
They see patients in Savannah, Pooler and Jesup, Ga., and Bluffton, S.C. Our specialists have access to state-of-the-art technologies and services for the treatment of:
Alzheimer's disease
Stroke
Dementia
Epilepsy
EMG (nerve conduction studies)
Headaches and migraines
Memory disorders
Movement disorders – Parkinson's disease, Dystonia, Essential Tremor
Multiple Sclerosis
Neuromuscular disease/nerve injury
Neurotoxin treatments for migraines, spasticity, cervical dystonia and blephospasms
Neuro-ophthamology
Peripheral nerve and muscle injury
Spasticity
Vertigo and balance disorders

Request an Appointment with a Neurologist
Request an appointment with one of our neurologists quickly and easily by filling out our online request form.
Make a Neurology Appointment